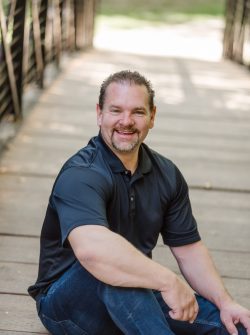 Landon Moser – President I Owner
In 2018, I established Omni Lending LLC. Drawing from my eight years of experience serving in the Marine Corps, I have developed strong leadership skills. Taking care of my team is crucial in enabling them to provide excellent service to our clients. Our company's success is centered on our commitment to providing exceptional customer service, which we consider our top priority. At Omni Lending, we have built a dedicated team to serve you.
Company Culture:
Our company values transparent communication, positivity, accountability, and employee empowerment. Our utmost priority is to provide exceptional customer service with honesty and integrity. We emphasize effective communication, encouraging our team, and fostering a constructive work setting that promotes growth and progress. Our commitment to accountability involves maintaining a healthy work-life balance and investing in continuous training and mentorship for a skilled and motivated workforce. Our shared goal is to offer personalized experiences that lead our clients with integrity toward their dream of homeownership. We are thrilled to have you on board and eagerly anticipate achieving great success together!
Mission Statement:
At Omni Lending LLC, our mission is simple: to provide exceptional customer service with integrity. Through effective communication and empowerment, we guide clients on their homeownership journeys. With a focus on accountability, diversity, and work-life balance, we create a positive and fulfilling work environment. Together, we make dreams come true, one home at a time.
What are your goals? Everyone is unique, request your personalized rates and fees.